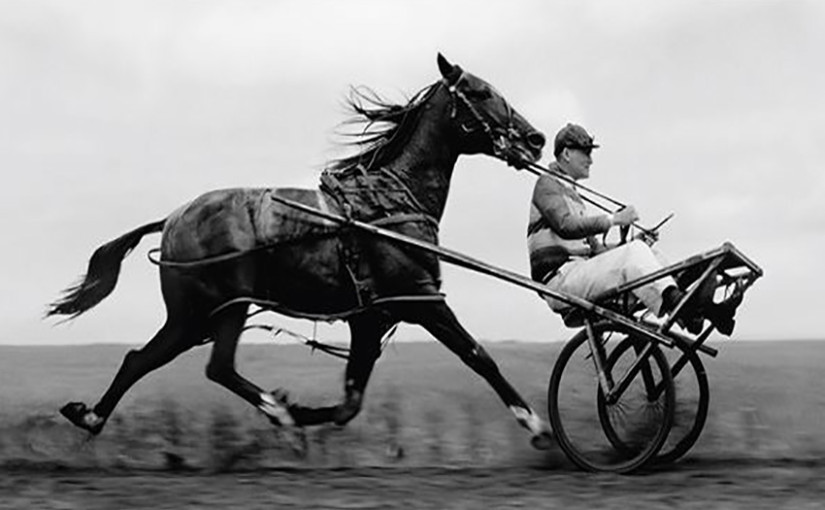 Brand loyalty has been a focus for many companies recently.  In an effort to distinguish their companies from the pack, they have tried to create new buzz and recognition around their brand identity to increase brand loyalty.  But that may be putting the cart before the horse.
If we say that brand loyalty is the cart, then the horse is great customer service.
Your company will "lose the race" against your competition if you are putting the brand cart ahead of the customer service horse.
Why is that, you may ask?
Because great customer service builds customer loyalty and at the end of the day, that is where your brand will succeed or fail.  According to Omega Management Group¹, the internet has made it increasingly difficult for businesses to build brand loyalty. According to a new study by InContact and Harris Interactive 56 percent of consumers will switch brands if they receive better value and service options from a competitor.  Customers want a high level of value and good service. Period.
Here's a common customer phrase: "I don't care which brand it is, I just want to get the best value for my dollar."
This makes gathering customer feedback even more imperative. How will you know what your customers value unless you ask them?
Providing excellent customer service is not the same as building brand loyalty, but it is a crucial beginning.  Smart companies are finding new ways to increase their touch points through through social media, mobile apps and text messaging. But you can strengthen your customer service by knowing and understanding your customers' wants, needs, and expectations.
Forget the shiny brand cart for now and focus on getting your thoroughbred customer service trained up to racing speed. Then your brand loyalty will follow right behind.
At Client Insight, we elicit high quality and actionable customer feedback that can help you improve your level of customer service. If you are interested in knowing where your customer service in relation to your brand loyalty, give us a call.
We train thoroughbreds.


Listen. Measure. Improve. It's a profitability strategy for your company.
¹http://www.omegascoreboard.com/news/customer-experience-roi/quality-customer-service-wins-over-brand-loyalty/