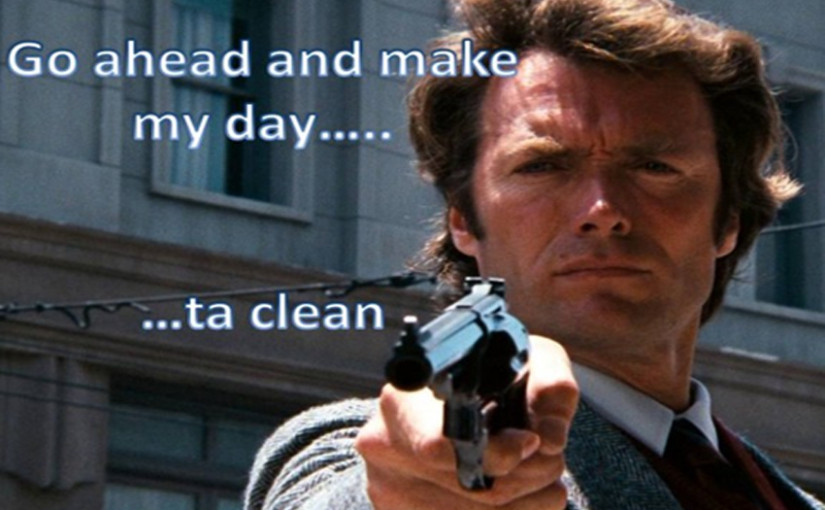 Have you ever made a follow up call to a customer, only to discover that a your colleague has already phoned the person two days ago, or that "Fred doesn't work here anymore"?  
(Or how about, "Fred hasn't worked here for years. In fact, he passed away!)
Like a lot of things in life, data gets dirty if it isn't cleaned on an ongoing basis.
What is "dirty data"?
Inaccurate, expired, outdated contact information about your customers.
Most CRM's require a lot of information to be completed for each customer and sometimes, employees in a hurry don't bother to fill in all the blanks.  Your CRM administrator can address this problem by setting certain fields as "mandatory" to complete.
Sometimes there are duplicate records for the same customer because of a misspelled name or different naming conventions used for names of provinces or states. One gets updated and the other one does not.
Dirty customer data can actually hurt your business. The problem with inaccurate information about your customers is that it means you are losing time tracking people down, losing opportunities, and you may be losing customers altogether. You might be sending invoices or newsletters to an invalid email address. It is vital for all your employees who have access to your CRM to recognize the importance of treating customer information with care and increasing attention to the details.
Practice Good Data Hygiene
Customer relationships are critical to your entire organization and accurate information about them requires a solid strategy and a robust CRM.
As your employees in sales, marketing, customer service, and accounting, all have interactions with your customers and customer data, you need an internal process for how the CRM data is managed and by whom.
More importantly, you need to have your employees on board with keeping the CRM up to date every time they learn of a change to customer information. Employees will need to be trained on how to confirm customer information is still valid, and listen for changes in contact information when they are engaging with a customer. They may need frequent reminders to input changes and keep the CRM customer data "clean."  You might also want to provide them with confirmation scripts such as:  "Is your email address still ……?  Are you still at ……… address?  Is ………..still the best phone number to reach you?
At Client Insight Inc., the effectiveness and success of our work is dependent on the quality of customer information they can provide. We work with our clients to help them achieve an internal process for managing customer contact data so that customer feedback can be obtained.  If you would like to learn more about the importance of managing your customer data, give us a call.

Listen – Measure –  Improve, it's a profitability strategy for your company.
Photo: CBS Communications