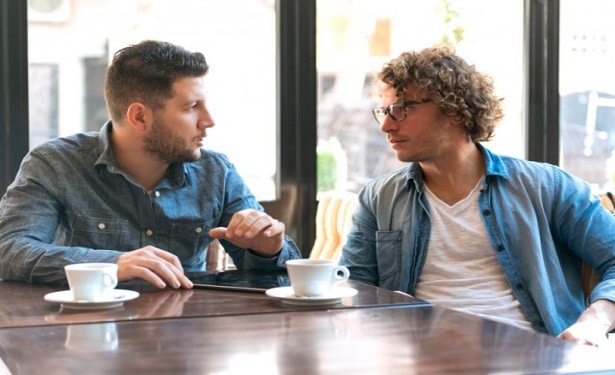 It is the oldest form of communication. Conversation.
It is arguably still the most effective one too. Nothing compares to the speaking and listening exchange between two people. Beyond just the words, conversation is about how it is being said. Tone of voice, inflection, hesitation, emotion, dynamics … are vital for quality communication.
This is why at Client Insight Inc., we believe in the Power of Conversation as the best way to obtain customer feedback. Email and online surveys are missing the depth, colour and fullness of a telephone conversation. We like to talk to customers directly. Yes we miss the eye contact, but it is still a much richer exchange than an impersonal electronic survey.
Here is why we believe in the Power of Conversation:
Your customers appreciate the personal touch.
We live in the digital age where we have hundreds of electronic "friends" who email, text and tweet. The marketplace is also becoming more digital and this means the "personal touch" in transactions is less common.
It demonstrates extra effort by your company.
Email surveys are automated. Your email address sits in a giant database, someone presses a button and there is a survey in your inbox. A phone call from a person who is interested in spending time to hear your individual comments, concerns, and suggestions shows that your supplier is making a concerted effort to connect with you.
It reduces or eliminates the possibility for misinterpretation of questions and/or responses.
If you as a Respondent has a question about a question, or none of the multiple choices apply, then you are stuck. But in a conversation, you can ask for clarification and talk about your experience. Your answer is never just a check mark in the box called "Other". If the Interviewer doesn't understand a response, more inquiry occurs to clarify the meaning and fully understand the Respondent's experience.
It is simply a much better way to communicate.
A conversation is simply a better way to obtain valuable feedback from your customer because it is a two-way communication, rich with nuance, and genuine. If you think about the most valuable relationships you have in life, with family and friends, you know that one of the reasons they mean so much is because of the quality conversations you have with them.
So it makes sense to explore the Power of Conversation with your customers. At Client Insight Inc. we are conversation experts. If you would like to learn more about what the power of conversation and the insights your company can gain from your customers, give us a call.

Listen – Measure – Improve, it's a profitability strategy for your company.