Customer Reviews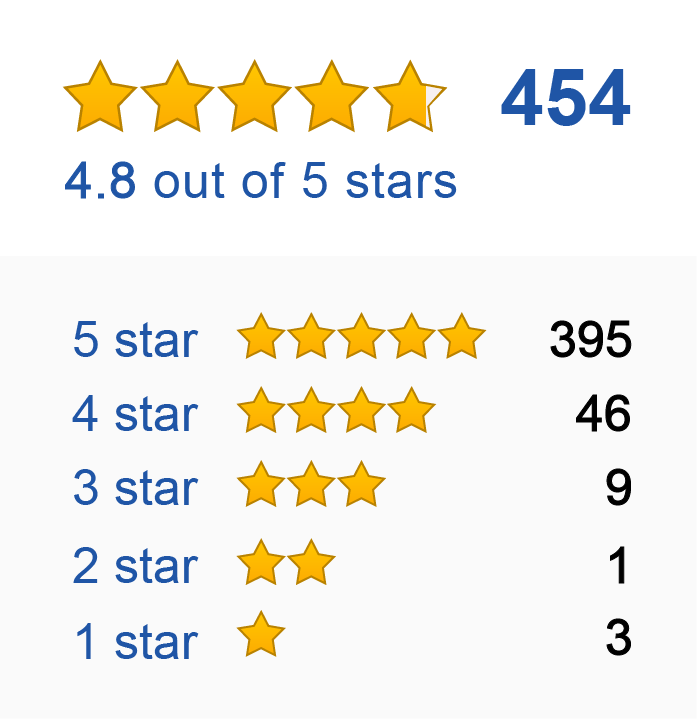 ELRUS Inc. has retained Client Insight Inc. to interview their customers and inquire about the customer experience. These are the results from
454
interviews conducted since January 2018. Click the
Customer Reviews
link to find out more.
Continue scrolling down this page to see the results compiled from more than 1,450 customer interviews conducted since March 2012 which include the following topics:
What Customers Value the Most
Overall Impression of ELRUS
Why Customers Recommend ELRUS
ELRUS' After Hours Parts and Service
How ELRUS will "Show up and get you out of Bind"
---
What Customers Value About The ELRUS Experience

The top 5 reasons customers value the most about ELRUS
WHAT CUSTOMERS SAY
"We are screening 1,000 metric tons per hour with their equipment. It is truly impressive. We had major screening issues and we worked together as a team with ELRUS to get the issues solved. Greg understands the equipment and has a good amount of knowledge. He is hands on, he has solved a big part of our downtime issues. Lance is also helping us optimize our equipment. We don't work around the clock anymore or on weekends. It has given me my life back. We are running a 10 hour shift and getting everything done that we used to do in more than 20 hours. It has improved our operational efficiency immensely and we are saving a lot of fuel."
Matt K.
Waterford Crushing & Screening
Waterford, ON Sep/19
" I feel that ELRUS is the best company I can work with as they are working towards the success of my company. I don't know too many other suppliers who will do that. It seems that going forward, ELRUS is the best solution for my company for all the help, interest, advice and service that they have given to my business. I am surprised how diverse they are and how much equipment they have. The reason I go to ELRUS is because of the service and advice."
Jimmy S.
Severson Road Contractors
Mineral, WA Sep/19
"ELRUS is my number one pick because the key thing is downtime. Regardless of the cost of the equipment or the cost of the parts, if you go down, you are producing nothing. Our experience has been that when we go down, ELRUS is out there getting us back up and running and reducing our downtime. That is the main thing for me."
Mohamed M.
Dufferin Aggregates, Division of CRH Canada
Concord, ON Jul/19
---
Overall Impression of ELRUS

Feedback results of Overall Impression questions asked of ELRUS' customers are shown above.
WHAT CUSTOMERS SAY
"We looked at all the equipment around and we've used other makes and models over the years. Our owner found it easier to deal with ELRUS, and I like how the equipment runs. I know if I need anything, the guys will find the part or find the solution for me."
Rick B.
West Central Contracting Ltd
Hinton, AB Feb/19
"ELRUS have all the parts and all the answers. I tell them what I want, they say, "Yes, no problem" and they solve the problem."
Josh L.
Ron's Oil Company Coquille
OR Jan/19
"I would say that our production has increased by 75% with the new equipment from ELRUS."
Mike S.
Iron Ore Company of Canada
Labrador City, NL Sep/18
---
Why Recommend ELRUS To Industry Associates and Partners

The top 5 reasons why customers recommend ELRUS
WHAT CUSTOMERS SAY
"I would recommend ELRUS because of the quality and strength of the equipment. We have hard conditions here, and the machine works well in our conditions. It is my second ELRUS feeder and it has improved our productivity."
Ivan A.
Cobre Del Mayo S.A. De C.V.
Alamos, Sonora, Mexico Feb/19
"I have recommend ELRUS because of the level of service and the quality of the equipment. I love the equipment. The service has always been personal. Parts and Service and Sales – everyone is so eager to help you get back to work quickly."
Terry M.
Lawrence Meier Trucking Ltd
Dunmore, AB Jan/19
"ELRUS is a great company. They stand behind their equipment, their work, and they are great at troubleshooting over the phone. If they don't have an answer, they will find it and call you back, or give you the right contact who can help you. Answers come back ASAP. I have been in the industry for over 20 years and I have always dealt with ELRUS."
Rob G.
Waterford Crushing & Screening
Waterford, ON Nov/18
---
ELRUS 'After Hours' Parts And Repair Service

Many of ELRUS' customers operate their aggregate production spreads 24 x 7. 96% of customers are satisfied with the service provided by ELRUS after hours.
WHAT CUSTOMERS SAY
"I was actually surprised to have been able to reach someone on the phone on a Sunday. I called and Troy answered right away. He checked on the parts I needed and called me back within an hour. I had them in a week. It is five days from Edmonton to get up here by truck. The main part that I ordered was large and heavy, so it had to go onto a truck. It was too heavy for a plane. I value the customer service – the prompt responses that I get."
Russell L.
Bob's Welding
Inuvik, NWT Feb/19
"When I call ELRUS after hours, it's usually James and he is on it right away. James and Thor are very good, when you need something. They get things done right away. They provide good value for the money."
Garland S.
CPB Equipment
Winnipeg, MB Jan/19
"I call Brent at ELRUS after hours and he is really good about getting back to me. I can call anytime, day or night. He is the main person I deal with."
Harold M.
Granite Construction
Watsonville, CA Nov/18
---
ELRUS Will "Show Up and Get Us Out of a Bind"

ELRUS has a workforce of Service Technicians and Parts staff to get your equipment back up and running. 96% of customers said when they call, ELRUS will get them out of a bind.
WHAT CUSTOMERS SAY
"Every time I need parts or advice on the phone, ELRUS is very helpful. Their people have a wealth of knowledge. I've been in a pickle before and they have old timers there who know my equipment. I talk to Lloyd in Calgary and he puts me through to their head mechanics too. They are always able to help me."
Rod Z.
United Concrete & Gravel Ltd
100 Mile House, BC Feb/19
"When the bearings went on that screen, ELRUS was here in 4-5 hours which was fantastic for us.  I value their knowledge and the service mechanics that come out here have all the tools they need. They are safe in how they work. We've never had an issue with safety when they are here."
Miles R.
Inland Aggregates
Calgary, AB Jan/19
"ELRUS got us out of a bind when our cone was down, we had to get parts and ELRUS shipped them overnight. We had them the next day, ready to go."
Harold M.
Granite Construction
Watsonville, CA Nov/18
---