Through more than a decade of work with many clients, we have refined the steps of our business improvement process. We deliver valuable insights that have made a significant difference to the companies we work with. Review our process below: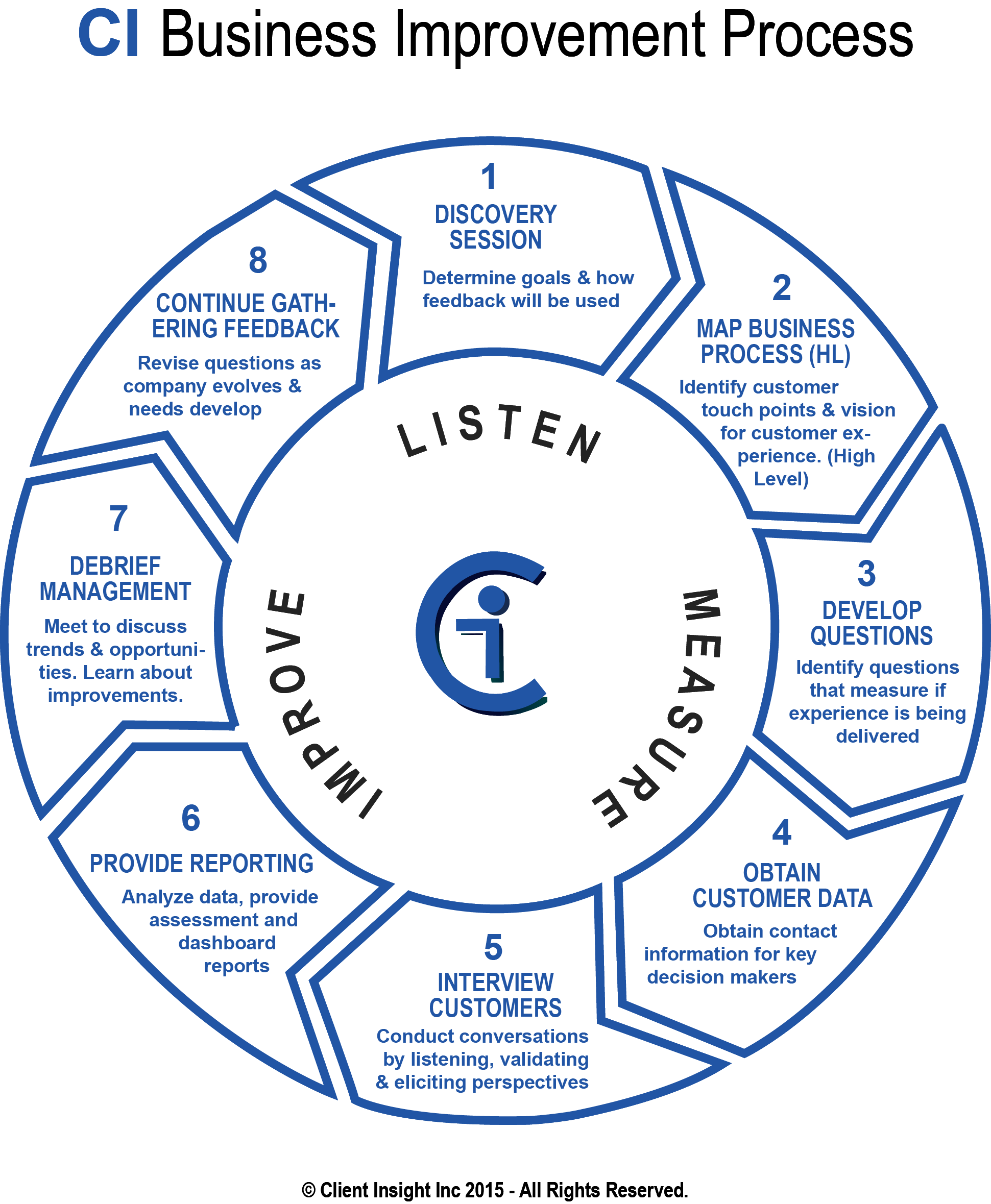 Client's Perspective:
 "Process mapping with Client Insight has given us a new insight into how our production work flow operates and how different areas interact with each other. It alleviates overlap and gives a clear picture of how we can make things more efficient. We've been able to identify areas that we can improve in our process. We can narrow down, zero in and streamline processes so everybody has a better understanding."
Jason Van Dellen, Trilogy-Net Inc.
"The feedback we gained has allowed us to improve our processes, eliminate inefficiencies and improve communication internally and with clients across all levels of the company. We are able to see the impact of changes as we continue to interview our customers."
Greg Helfrich, ELRUS Aggregates
"We heard aspects of our whole process that we never thought about before. When customers were interviewed who didn't have a good experience, we heard about the impact and that allowed us to refine our processes. A listening and engaged third party was able to help our clients unload the issues and that made the experience less negative."
Stephen Buller, Legacy Kitchens
We encourage a cyclical approach to improvement. Gather feedback, measure the results, implement improvements, gather more feedback and continue the improvement cycle.
Click on the Watch More link below to see more videos of client success stories using Client Insight's Business Improvement Process.