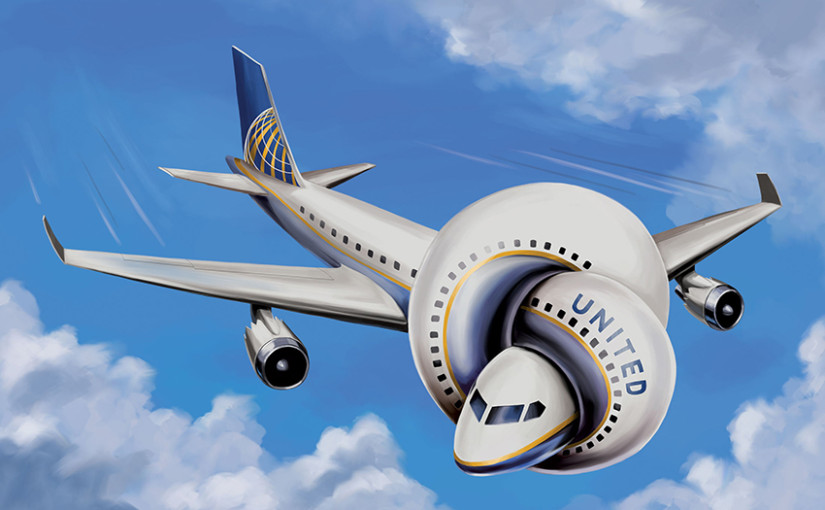 In April, the images went viral globally as an incident involving a passenger being forcibly removed from a United Airlines plane stunned everyone. Social media erupted with shock, dismay and condemnation, sending United Airlines' stock into a nosedive over the next 48 hours.
Two major stories about customers emerge from this incident.
One is that United Airlines' PR nightmare was caused by doing everything wrong in terms of crisis communications.  
Rule #1 in a crisis is:  Admit you screwed up.  It took three apologies from CEO Oscar Munoz to achieve the definition of a full apology. In the first two, he blamed the passenger for the incident.  After United Airlines stock lost $800 million, he issued a full apology.
Rule #2: Make swift and generous offers for solutions. All companies have times when a customer interaction goes terribly wrong. The United incident is a reminder to business leaders to exercise humility, offer a sincere apology and make generous amends with a wronged customer.  
But the second story is even more sobering. It speaks to the internal culture at United Airlines beyond this one incident.
According to a 2016 Bloomberg Businessweek article,  United Airlines collects 8,000 customer surveys every day. Yet it consistently has the lowest customer satisfaction scores of the other major airlines – Delta and American.
Clearly just collecting customer feedback does not translate into customer satisfaction. United must have adequate data about what its customers like and don't like, but they seem to be missing the implementation piece that translates into satisfied customers. Our guess is that Delta and American Airlines are also collecting customer feedback but are using it more effectively to translate into better customer experiences.  
At Client Insight Inc., we know that gathering customer feedback is the first step in a process to create positive and constructive change in your company.  Analysis of the data must follow, and then further analysis on what needs to be changed by whom and how. The critical step is then to implement and continue measuring to see how the changes are received.  
The recent airlines incident is a helpful reminder about how to deal with your customers. Treat them well. Admit you are in the wrong when you make a mistake. And make amends.

Gather customer feedback but don't stop there. Analyze it, use it to make significant changes, and keep gathering feedback to see the impact of those changes. We call it Listen – Measure – Improve.
To learn more about gathering high quality actionable feedback and using it to improve your company, contact us. We'll take the knot out of your plane.

Listen – Measure – Improve

, it's a profitability strategy for your company.
Image source: Bloomberg: The Red Dress