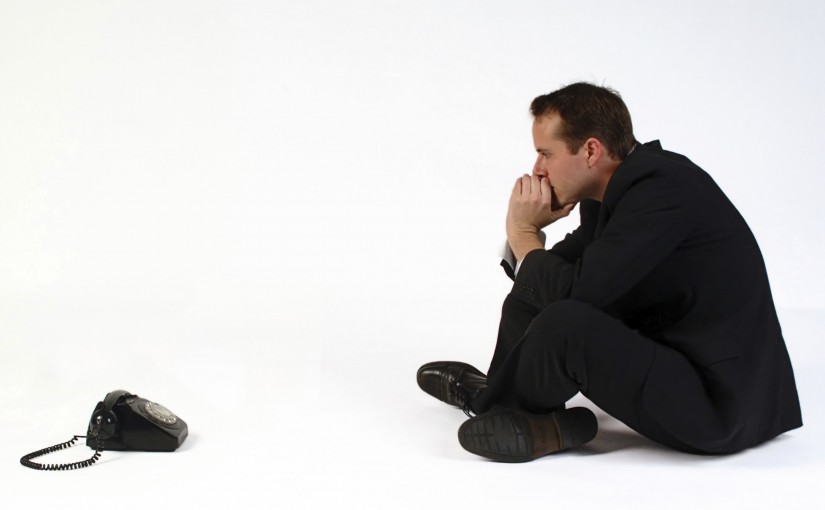 Has your company set up passive customer feedback mechanisms where you are waiting to receive responses from your customers? How long do you wait? You might wait a very long time.
But why wait?
Your customers are busy people. Our observation is that many people don't bother to provide customer feedback, especially if they have had a positive experience. However positive feedback is just as important as the negative comments. Taking a proactive approach to gathering customer feedback will net you far more results and offer your company a way to gather meaningful, actionable and valuable responses.
At Client Insight Inc., we have phone conversations with our clients' customers, and in these exchanges, we obtain rich and insightful comments about what is working and what is not working for them. Based on the sales data, we call customers to find out if they had a good customer experience, where problems may have occurred, what went well and if they would refer their supplier (our client) to others. We then provide our clients with the data, their Net Promoter Score (NPS) and the insights to make changes and increase profitability.
We have asked customers if they found it valuable to have a neutral party, call them. Here are a few responses:
"Yes, I think so. My supplier really does do good work but life is so busy, I just wouldn't have taken time to send them a note. It seems that people only respond when there is bad news. This really is a good and convenient method. Thanks so much for being diligent and following up because I really wanted to give them some positive feedback."
Good thing we called! Here are a few more:
"I think it is good to give feedback but to be honest, I sometimes don't because I don't take the time. Getting a call makes it easier. When it comes to using other people's feedback to make purchases? Yes definitely! I look for it and find it helpful. Good feedback helps me to make better decisions."
"Yes, absolutely. In this day and age, you cannot buy anything without getting a survey. I don't have much time for them but with this type of a purchase it is worthwhile doing. Feedback is important and it is the only way that my supplier will get better at what they do. So yes, it is important."
"Yes, I think in the past I might have thought it was a waste of time, but now I recognize the value of feedback, and I think it is important to be able to give it and to learn from it."
By setting up a proactive process to get customer feedback rather than waiting for it to arrive, our clients have made necessary changes to improve their customer's experience. That has resulted in awareness and changes to internal processes, to delivery options, to invoicing procedures, and yes, to additional staff training, as well. The feedback we have obtained has enabled them to improve their companies and in a number of cases, rescue customer relationships.
If you would like to know more about being proactive with your customer feedback, give us a call. We can help your company go after significant customer feedback.

Listen – Measure – Improve, it's a profitability strategy for your company.